Freelancing can be a lonely experience, but it doesn't have to be. When you work with other freelancers, you can create a network of people that is more powerful than the sum of its parts. 
By collaborating with others, you can share ideas, get help when you need it, and make new friends in the process! In this blog post, we will discuss some tips for establishing successful collaborations with other freelancers.
My name is Brittany Radtke, I am the owner of Radtke Virtual Services.  I help entrepreneurs who want to start a Pinterest Business Account by setting up and optimizing their accounts as well as ongoing account management. I love helping bloggers, vloggers, podcasters, course creators, and eCommerce business owners pin to their content. 
Now let's get to those tips!
Tip #01: Communicate Often
The most important part of any collaboration is communication. Make sure you are constantly communicating with your collaborators, sharing ideas, asking for help when you need it, and letting them know what you are working on.
This will help ensure that everyone is on the same page and that the project stays on track. The most important thing you can do is to be clear about what you do and what brings you joy. This way referrals can be passed and participants can start thinking of how to work together on any potential projects. 
Tip #02: Establish Ground Rules
Boundaries are so important! When you are working with other freelancers, it is important to establish some ground rules. This will help prevent any misunderstandings or conflicts from happening. Some things to consider include deadlines, how tasks will be delegated, and what happens if someone falls behind on their work.
Contracts are a MUST! Whether you are working with a friend or a new accomplice, a contract needs to be in place so everyone is covered and feels comfortable moving forward. 
Tip #03: Trust Your Teammates
Start working together on something that is easy. Maybe moderate a Clubhouse room together, record a Zoom call that will be used for content, or do a small task for each other. Build that relationship over time, make sure that each party is contributing and is consistent.
Those are huge things for me, I want to work with people who show up and do what they say they are going to do. This goes both ways, I need to be sure I have the time, energy, and focus to be able to work with other people. 
Tip #04: Be Flexible
In any collaboration, there will be times when things don't go according to plan. Be prepared to be flexible and adaptable or "Pivot". Be willing to change your plans if necessary. This will help ensure that the project stays on track and is completed on time.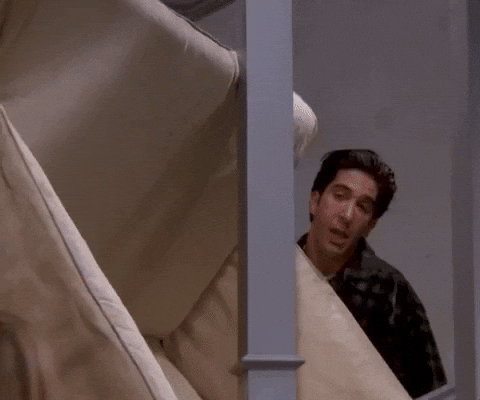 Tip #05: Have Fun!
Collaborating with other freelancers can be a lot of fun! Make sure to take some time to enjoy the process and get to know your collaborators. This will make the project more enjoyable and help build stronger relationships that can last a long time. 
Summary
Collaboration is so much better than competition when it comes to running a business. I have found great connections with other virtual assistants and entrepreneurs, the best part? We all have different strengths and weaknesses! This means I have no issues referring leads to other business owners who can meet their needs.
I don't want to do tasks that don't bring me joy!
It's not just what you know, it's who you know, AND who knows you! I hope these tips help you establish successful collaborations with other freelancers. 
Radtke Virtual Services offers custom packages so you can receive assistance that fits your unique needs.  Check out my website to learn more about the services I provide or to grab my FREE Pinterest Pin Organizer. You can also check out my Shopify Store for digital products.
Again, my name is Brittany and I want to remind you- don't just pin your dreams, live them!